Hello,
a new theme with 3 mobile optimized templates is ready for download:
Avantgarde Mobile
The old "Avantgarde" Template was one of the mostly downloaded templates, so I have adapted it for a mobile optimized theme with 3 templates:
- flexible template with floating boxes
- flexible template for min. 720px screen resolution (width), optimized for 1024px width
- flexible template for floating galleries
The image rightside in the header is the logo.jpg in the images folder of the templates. You can replace them easily by uploading your own logo.jpg.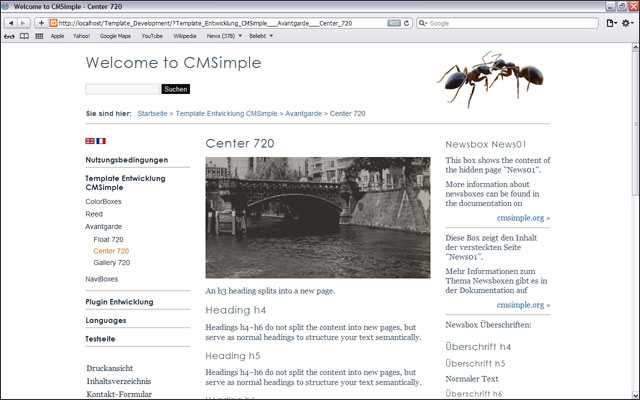 And this is the same template in a window with 768 px width, the newsboxes are floating below the content: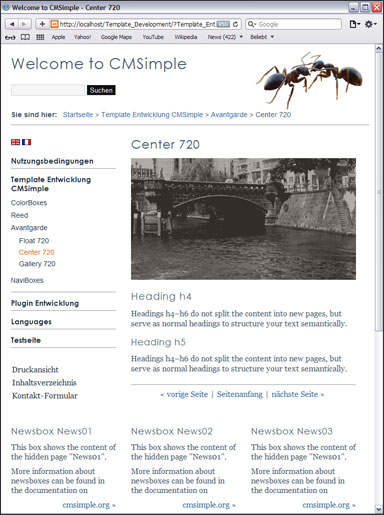 All templates are working fine in all modern browsers, smartphones and in the latest iPhone, without any additional or specific code for any browser

Demo:
http://www.ge-webdesign.de/cmsimpletemp ... ende_Boxen
Download:
http://www.ge-webdesign.de/cmsimpletemp ... rde_Mobile
Have fun - Gert